Alright.
After a sickening 48 hours from my grandmother's house in Sydney to my mother inlaw's house in England I wasn't quite sure which way was up. Things have calmed now, the weather's better and it might not be too long before we move into our own house.
I've already asked 2000AD to send some pencils for me to ink over for my application to join their fold. I was pleasantly supprised by the the speed of their reply. I got the pencils yesterday and aim to start working on them as soon as I get a suitable work space.
I'm working on a 5 pager written by Tom Taylor for the application and I'm going to send in my inking over Henry Pop's pencils for The List part 2, too.
The pencils are by Andrew Currie and some other unspecified artist. Currie's pencils are for some Lobo comic and the others are for Conan. Here's a page from each.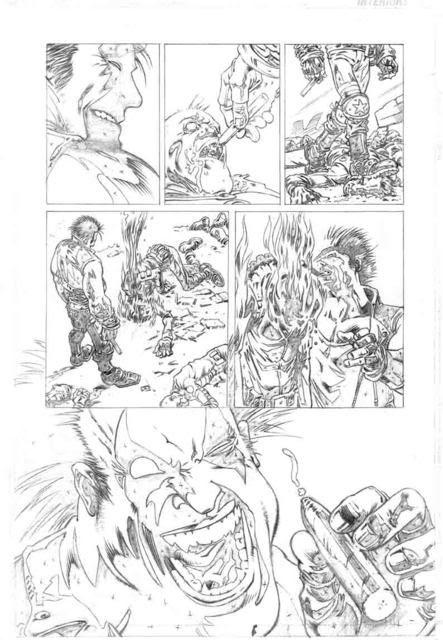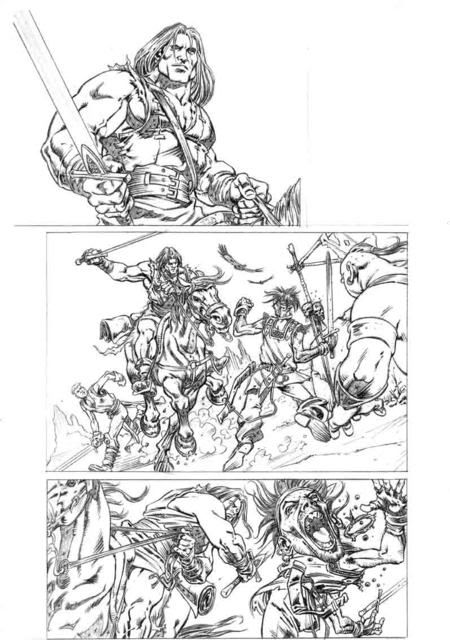 There are a few things that trouble me about some of the drawing but I'll get over it.
I'll post up the inks when I get them done.